Muskan got first Prize in Inter School Sociology Competition held at MPSFG.
Srishti Aren & Saumya won third prize in Inter School Debate organized by Translam Academy.
Srishti Aren Got the Award for best speaker in Hindi Declamation organized by Saropar, beating 28 school's speakers.
Vanshika Chaudhary of X-E got silver medal in Skating Championship held in Kerala.
Srishti Aren receiving best speaker trophy in Inter School English Debate Competition organized by M.P.S main wing.
Gracy Singh receiving second prize in Inter School Debate Competition organized by Baleram Brijbhushan School.
Tanisha mathur facilitated with All Rounder Student Trophy by 'Bharat Vikas Parishad'.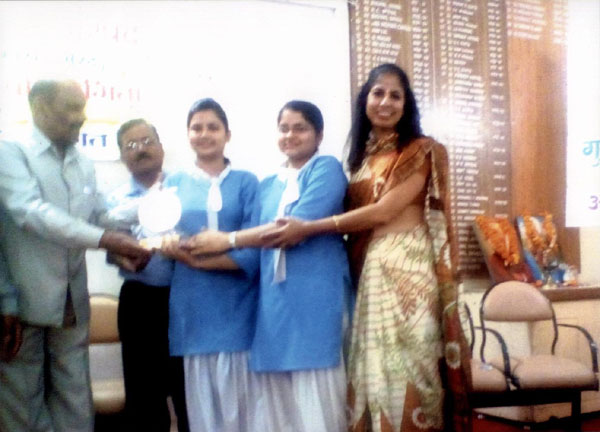 Anjali & Cyntheia receiving second prize in Inter School 'Bharat Ko Jano' Competition.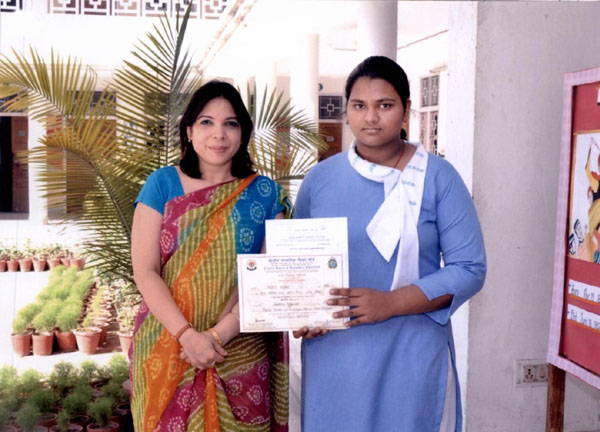 Ms. Akshita Agarwal won 'Application Certificate' for her painting on 'Swachh Bharat Abhiyan' by C.B.S.E Board.
Anushka Bishnoi got 2nd rank in French Olympiad.
Yashika got first in inter school 'Folk Fashion Show' organized by DPS Meerut.