Ms. Champa Banerjee, The Resource Person Oxford University Press, conducted a very informative workshop for the teachers on the topic 'Class Room Management" on 26 May 2018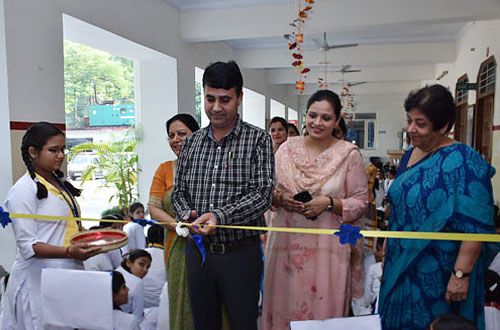 Dr. Beer Pal Singh, Chief Proctor, CCS University, HOD Physics and Dr. Preet Gill Siddhu, Incharge of Rajpura Government Hospital, graced the Annual Exhibition event.
Mr. Vishal Saxena, international athelete,graced the occasion as the Chief Guest with his betterhalf Mrs. Amita Saxena, as the Guest of Honour on the Children's Day.
Ms. Manzil Saini SSP ,Chief Guest graced the Investiture Ceremony Event on 25-April-2018.
Brig. Sudhir Malik with his gracious lady graced the occasion as the Chief Guest and Dr. Puneet Bhasin with his better half was the Guest of Honour at the Year Book Release 2017-18 function.
Brig. S.C. Gupta, Commandant MH, as a Chief Guest at the Silver Jubilee Celebration on 8th Nov 2017.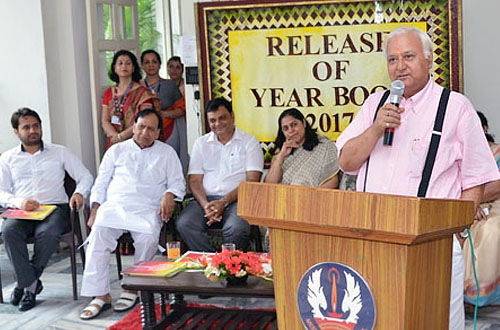 Dr. A. K. Gupta as a guest at the Year Book Release 2016-17 function
Dr. Sunita as a guest at the Year Book Release 2016-17 function
Mrs. Seema Gupta as a guest at the Year Book Release 2016-17 function
Dr. Ankur Gupta as a guest at the Year Book Release 2016-17 function
Mr. Alok Sharma (IG SSB Lucknow Frontier), as a Chief Guest graced the Grand Finale (28th Junior U.P. Basketball Championship)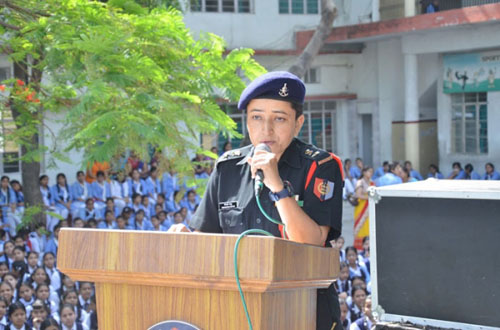 Lt. Col. Minakshi Kapoor, Guest of honor graced the Investiture Ceremony Event on 27-April-2017
Brig. Yash Pal Singh, Group Commander, NCC Meerut, as a Chief Guest at Investiture Ceremony on 27-April-2017
Col. Pankaj Sawhney, Sena Mandal, Dy. Cdr. 32 INF BDE, Meerut
Dr. Anil Taneja, Mrs. Vandana Taneja, Dr. Akshat Tyagi, Mrs. Manjulika Tyagi
Dr. Anil Sirohi, being welcomed by the Managing Director
Dr. Vikrant Chawla of Career Launch
Major Shelja Dogra along with the Principal, MPSFG
Mr. Alok Sharma, Branch Manager, LIC
Mr. Love Jain of Career Guide & Mentor
Mr. Udai Laurai and Mr. Rajat OF Kanishka Publication
Mrs. Rekha Singh Ex Principal APS, Udhampur, along with the Principal MPSFG
Mrs. Renu Bhatnagar Ex senior English teacher, Sophia Girls School along with the Principal MPSFG
Mr. Ranber Singh, Regional Officer, CBSE, along with Mr. Vikramjeet Singh Shastri, Managing Director, MPS(Group)
Ms. Alkaa Tomar, Arjuna awardee along with Mr. T. C. Shastri, Chairman, MPS(Group)