DIRECTOR'S MESSAGE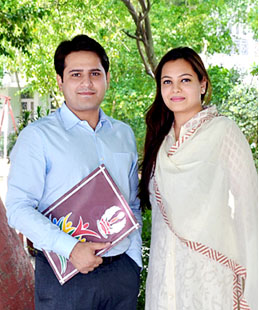 As we bask into the grandeur of all the past years that MPS Group has been into existence, what comes to my mind is that, "Success comes to those who work hard and stays with those who don't rest on the laurels of the past."
It is very much apparent that we live today in a world that is so very different from the one we grew up in, the one we were educated in. Change in today's world is riding our accelerated pace and we need to pause and reflecton the entire education system. So that the students must be taught how to think, not what to think.
Excellence is driven by values
Success is strengthened by ethics and
ernity is fortified by tradition
Aristotle once said, "Educating the minds without educating the heart is no education at all." A firm belief at MPS (Group) where we arm our students with technological supremacy and help them integrate it with values, morals and a cultural legacy. A place where we provide holistic education where children evolve as individuals who are self-motivated and creative individuals who are independent, confident and leaders capable of taking decision.
Our aim is to teach students to Learn, not just study. Hence we strive to travel beyond the boundaries of mere books. We have realized that the future is abstract and unknown but the youth in our hands are real and can be moulded as in words of Franklin D. Roosevelt: "We cannot always build the future for our youth but we can build our youth for the future.
We create not the future, instead we craft them for the future."
There are strong challenges to great efforts but always remember, great effort bears the sweet fruit of success. We want our students to taste the fruit of success once and for the rest of their life, they will never rest.
You don't have to be great to start,
But you have to start to be great.
Best wishes!!!
Vikramjeet Singh Shastri
Managing Director
Ketiki Singh Shastri
Director